chocol8junkie
the theory:
a shirt-jeans-&-sneaker-wearing princess stuck in the 21st century.
the facts:
she's a carefree rockstar-wannabe waiting for her own 'happily ever after'. but for now, she's contented being psychosomatic addict insane. she prefers horror over romantic movies, sneakers over sandals, getting wet in the rain than using an umbrella. loves the beach but hates the sun. never refuses chocolate cake even if it ruins her neverending diet. drives like a maniac but parks like a sissy. had a smelly dog named tamagotchi who thinks he's a kangaroo. a geek. loves taking videos while backriding on the dragster. her most dangerous stunt is wearing high heels and a skirt. always believed that she needs to get her head checked. has a dark side she calls 'my evul tin'. just when she's into her boxing lessons, her gym closes down... without warning. only two things make her cry: when daddy makes her eat avocado and when she doesn't get her way on her birthday. she believes she's one of the endless ~ death ~ hence an ankh around her neck. she had a heart made of ice but a prince replaced it with a crystal heart. she is tin and this is her life story...
---
i'm
, so catch me in yahoo: chocol8junkie
---
the tin girl 101
my photographic interview

---
daily links
my website
i've got mail
friendster
local news
cnn
nu music
eonline
yahoo music

dictionary/thesaurus
---
these are a few of my favorite links
female forum
graveyard shit
my wishlist
my fave lines
my quizzes
beautify yourself
thinking aloud (xblog)
blog site
happy tree friends
ninjai
stick kung fu
lyrics
tech tv
pda e-books
riding tips
american eagle
de-stress!
hk films
maritess & friends
my slang
grammar check
neil gaiman

---
bloggers shmloggers
---
i lurv buttons!




---
when 'm chillin' like a villain
photos galore!
click the city
popcap
orisinal
crossword puzzle
bored?
travel
quizilla
listen to music
kevin bacon oracle
spank the monkey
liquid generation
philippine sites
hungry?
foamy
---
website galore
bels
cousin iya
puting tupa
mitchievey's knot
---
---
G!mMę $öm3 LřvÉ!
---
me, my pc, and my free time
prconline
stuff i do when i'm bored
my endless page
---
---
virtual cliques
---
link meeeh!

no direct linking, please!
---
today's weather in manila
---

---
---
Credits: Jaymark for his patience in answering my html questions.
Ayn, my website / html guru, for showing me the tricks of the trade.
Letterjames.de (c/o dude) for the marquee.
---
PARENTAL
ADVISORY
TINTIN CONTAINS
EXPLICIT LYRICS

From Go-Quiz.com
---
Contact Me
Thursday, November 28, 2013
when you take a leave of absence just to run errands
and so the first day of my "errands leave" started yesterday. first order of business was to pay for some bills and items i bought online (damn you, instagram sellers! LOL). then we submitted application forms for penoy's big school. we are scheduled for an interview next week. i have reason to believe that the school has a good reputation so i'm crossing my fingers we get in (and hoping we can afford it!).

today was a productive day as well. i think we completed about 45% of our christmas shopping. *w00t* and it's not even december yet!!! *w00t* *w00t*




the husband insisted i buy this set of teenage mutant ninja turtles toy because "bitoy likes ninja turtles!". but i have reason to believe, siya talaga ang may gusto nung toy.



i only have an errand tomorrow and the rest of the day would be used to either clean the house and prepare it for christmas decors this weekend OR some arts and crafts projects that i've been putting of for a time now. hmmmm.... i have a feeling lalabas at lalabas pa rin ako to try and complete our christmas list. hehe.

let's see.


Tuesday, November 26, 2013
august-september-october-november
goodness, i can't seem to keep up with a blog! i'd disappear for months, come back and promise to write more, then disappear again. i've had more missing episodes on my blog than my blog posts!
let's see... so, other than waking up in the wee hours of the morning for work, making sure the kids are fed, bathed, ready in time for school, played nice and didn't kill each other, making sure that the house looked decent and livable, and ensuring we had something to eat and something to wear, the past 2 months have been a zoom! to sum it all up: we joined the million people march, i attended our 20th reunion kick-off party, my sister got married (boo!), we exposed the kids to a real train ride, i entered my daughter in an online modelling contest, had a garage sale, celebrated halloween, and volunteered in a relief operation. i can't believe it's the last month of the year next week!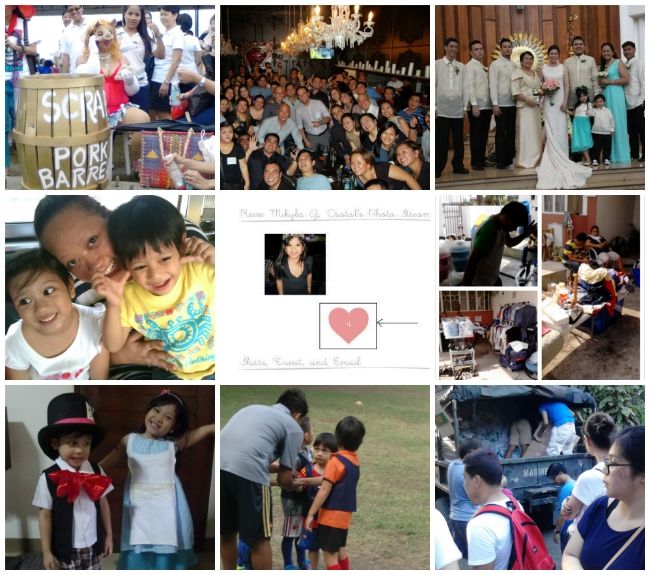 oh, and we celebrated our 7th wedding anniversary ~ the simplest way ever. we had dinner (more of pig-out) in a romantic restaurant called, yakimix. haha!
for the last week of november, i took a 3-day leave. i was getting very much burned out at work (yeah, even work-at-home moms experience that!) and i had errands and projects that i have been putting off for a long time now.
tomorrow is my 1st day and we're going to submit application requirements for "the big school".
oh, how i wish i was on a beach vacation instead.
Saturday, August 17, 2013
taking a stab at upcycling old shirts
while tidying up my closet the other day, i found several t-shirts that i seldom use (perhaps because they're too big or too hot to wear in this weather). i wasn't ready to throw them away, make them into basahan or give them away for sentimental reasons (i'm such a hoarder!), i decided to upcycle them. i remember coming across some website in pinterest showing how to upcycle old shirts.
and here's what i've done to my tincredbles team shirt.
first, mark and cut the neckline of the shirt: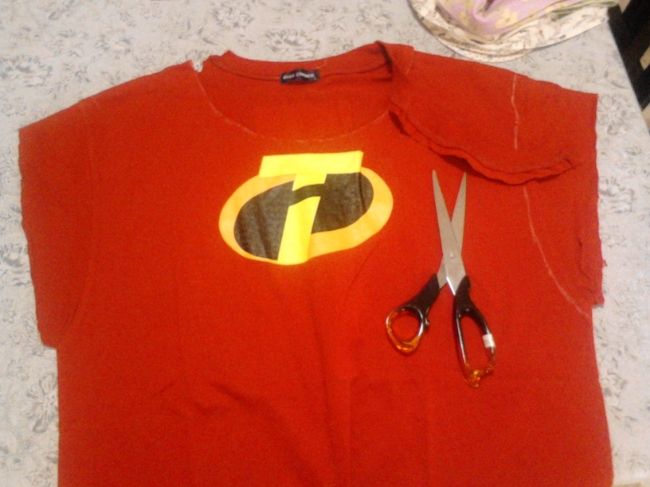 fold the shirt and cut the sleeves: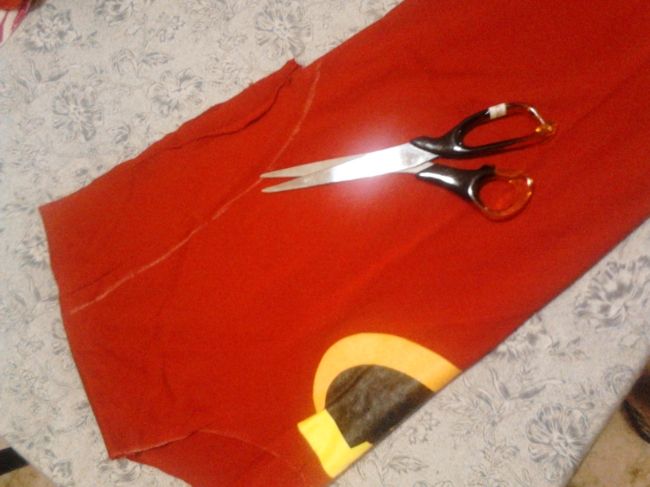 cut the shoulder part like in the photo: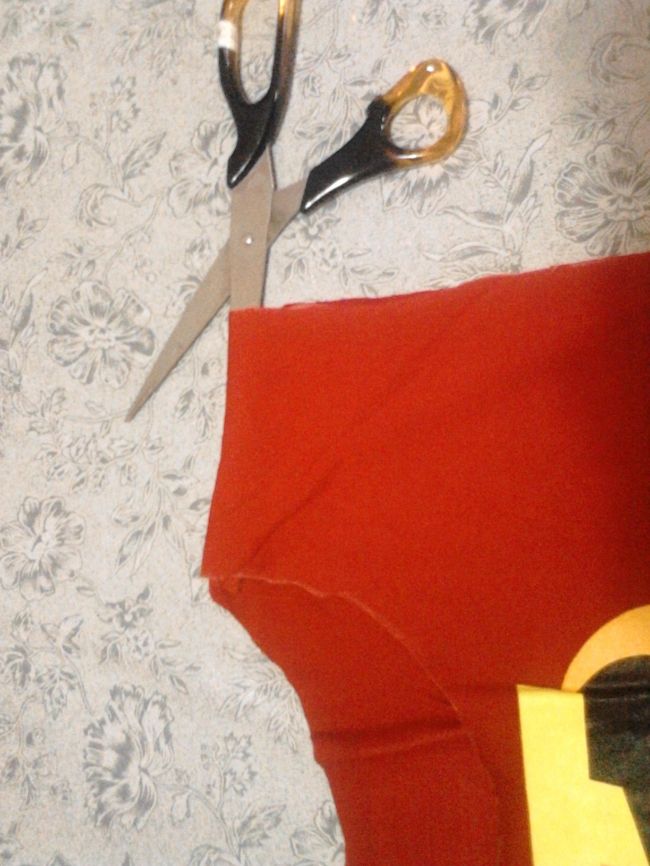 make a slit from the shoulder down: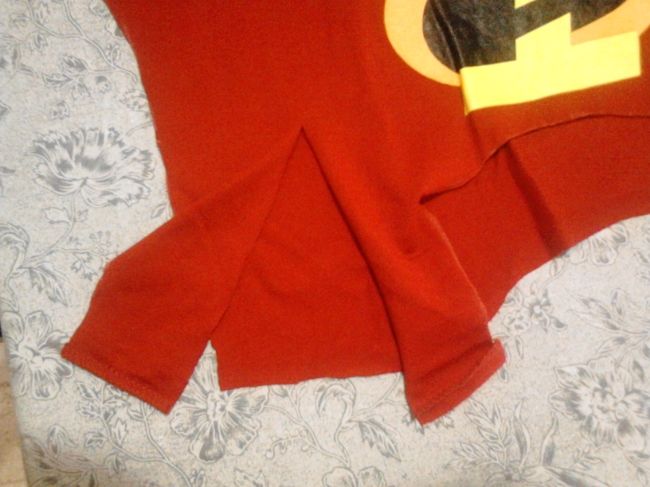 tie the ends and voila! a different look!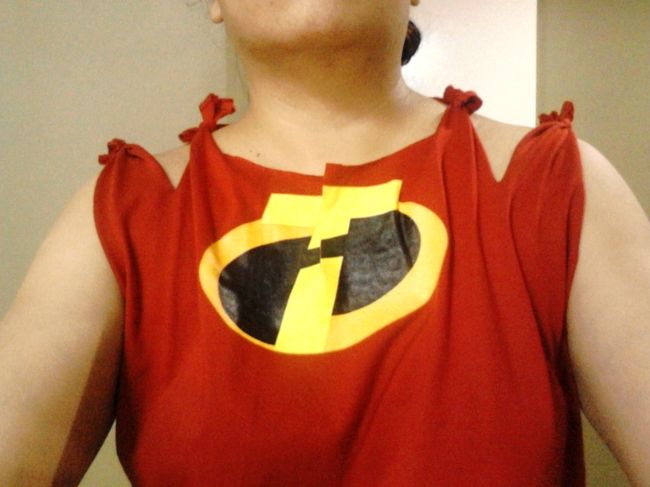 Wednesday, August 14, 2013
so it's mid-august and in a few weeks, my only sister is getting married. friends of mine would know that i'm not in favor of it, 'him', actually. but *sigh*, what can i do? my sister is an adult and they've been together for so long. oh well... i probably need another long blog post ranting about how i don't like it.

anyhoo, my sister began her beauty regimen of i-don't-know-what to prepare for her wedding. and me and mama, jumped into the beauty bandwagon. two weeks ago, me, my mom and sister trooped to 808 derma & slimming center to "hoard" for their discounted services. it was the last day of their sale so i was kinda forced to get some. good thing my sister owed me money, she paid for my services. i got 2 kinds ~ the lipo cavitation for my tummy and rf face contouring.

lipo cavitation is defined as a non-invasive removal of stubborn fat deposits. it uses low frequency ultrasound to breakdown fat and remove it from the body through urine and #2. while rf facial contouring uses radio frequency and is more used to tighten skin and enhance the shape of the face.

so far, i already had 3 sessions of cavi and 2 of rf. cavi is driving me crazy! it gives off this high pitched sound when you're being done (and that's 30 minutes of it!) and you're the only one who can hear it. the person doing it to you would only hear faint sounds once in a while. rf, naman, is warm. it's kinda relaxing, para nasa sauna ka while being massaged on the face.

i, being a cynic by nature, wasn't certain the services worked. but the thing is, it seems to have removed a couple of cm off my tummy. no results for my face yet though. boo.

so, we'll see. i have a few more sessions of the services (might need to avail of some more) left. i'll blog about the results when all of my sessions are done.
Thursday, August 01, 2013
what?! no blog entry for the whole month of july? i'd like come up with a really good excuse, but i don't have one. life just got in the way is all.

so how was july? july was a month with mixed sentiment. despite many happy moments, there was an unfortunate event that made me sad and upset. i don't really want to talk about it. at least, not yet. and as always, trying to look at the good side of things, it made us stronger as we promise to weather this storm together.

anyhooooo... let's leave july at that and look forward to august. aah.. august. another month to be hopeful. i hope this month brings us luck. i trust in God and i know that He loves us, so i know it won't be too long...

i hold on to this ~ "if He brings you to it, He will bring you through it"
Sunday, June 23, 2013
2013 kiddie parties inspiration boards
the penoy's bubble guppies party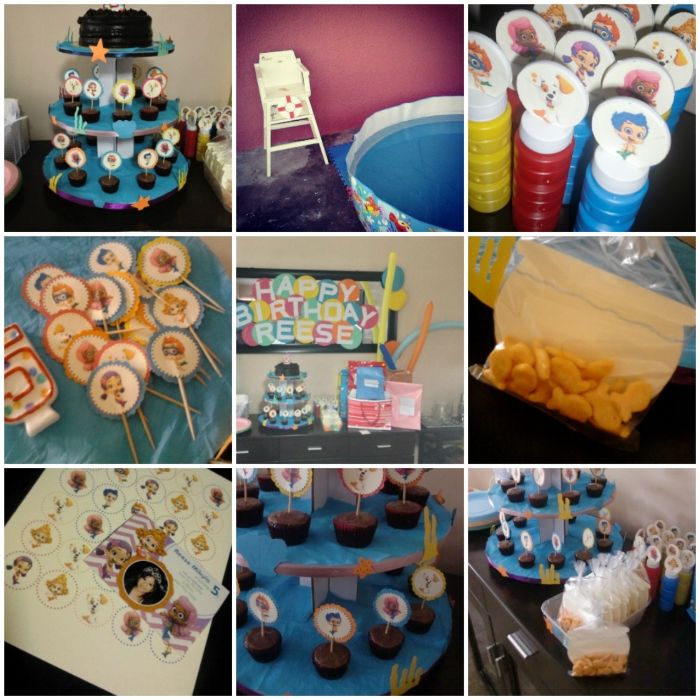 the bitoy's disney cars party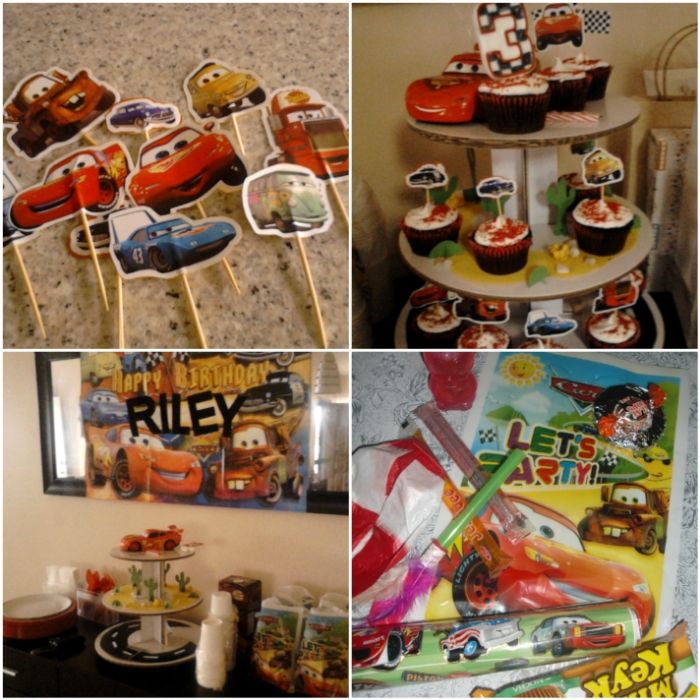 Friday, June 14, 2013
yesterday marked my 5th year of being a mom. we celebrated my princess' birthday with some mini-cakes in the morning before school and a simple family dinner at mama's.
happy birthday, my penoy! you will always be my baby.
Tuesday, May 21, 2013
my baby boy had just turned 3 years old. how time flies when you're having fun (or in my case, busy and sometimes lose track of time). during the whole course of the celebration, the boy had 3 cakes, 1 pie, and a set of cupcakes. diabetes galore!
on the 16th, we had a mini-celebration at home before we left for summer class. the husband bought banoffee pie and ensaymada for breakfast. then in summer school, we treated the boy's classmates with spaghetti and cake and he handed them loot baggies after the party. that night, we spent a quiet (and simple) dinner at mama's with my in-laws.
the real birthday celebration was last saturday. family and the boy's ninongs and ninangs were there to party with us. needless to say, the boy was ecstatic. and he wasn't camera shy either. he posed for the cameras during the candle blowing. haha!
Wednesday, May 15, 2013
experience. live. travel.
i love to travel. i think i got my hunger to see and experience the world from my dad. there was a time when almost every weekend, we'd go off to tagaytay for lunch or a day-tour in subic. we were always somewhere.
i admit a now have a lot of excuses not to travel ~ the kids, work, lack of budget, lack of time, etc. but i still have this craving, this yearning, the need to travel. i want to see the world. i want to experience something new, something that i only read in books. i want to travel. i'm not getting any younger, but i think it's not to late to start.
---
---
---
3 Reasons to Travel While You're Young
by Jeff Goins

The other night, I had a conversation with a young woman who had a number of decisions ahead of her, one of which was whether she should go to grad school or travel the world. I told her to travel. Hands down. No excuses. Just go. The results are worth the costs.

She sighed.

"Yeah, but…"

Never were more fatal words spoken:

Yeah, but… what about debt?
Yeah, but… what about my job?
Yeah, but… what about my boyfriend (or dog or car or whatever)?
"Yeah, but…" is pernicious. Because it makes it sound like we have the best of intentions when really we are just too scared to do what we should. It allows us to be cowards, while sounding noble.

Most people I know who waited to travel the world never did. Conversely, plenty of people who waited for grad school or a steady job and traveled still did those things ��" eventually. Be careful of the yeah-but. The yeah-but will kill your dreams.

I was so stirred by this conversation that I shared it with a group of 30 young adults last night, many who were asking these very same questions.

The life you've always wanted

When you get older, life seems to just sort of happen to you. Your youth is a time of total empowerment. You get to do what you want.

But as you mature and gain new responsibilities, you have to be very intentional about making sure you don't lose sight of what's important.

So if you still have a reasonable amount of control over your circumstances, you should do what really matters. Because life won't always be just about you.

During early adulthood, your worldview is still being formed. It's important to steward this time ��" to give yourself opportunities to grow. A good way to do that is to travel.

So, young person, travel. Travel wide and far. Travel boldly. Travel with full abandon.

You will regret few risks you take when it comes to this. I promise you that. There are three reasons to travel while you're young:

1. Traveling teaches you to live an adventure

When you look back on your life, you will have moments of which you are proud and maybe a few you regret. It's likely that the following won't be on the latter list:

Bicycled across the Golden Gate Bridge.
Appeared on Italian TV.
Hiked a Mayan ruin.
Learned Spanish in three months.
Toured Europe by train.
They're not on mine (fun fact: I've done all of the above). So what, then, will be? What choices will you regret making? Holding back. Being afraid. Making excuses. Not taking more risks. Waiting.

While you're young, you should travel. You should take the time to see the world and taste the fullness of life. It's worth whatever investment or money or sacrifice of time that may be required on your part.

This is not about being a tourist. It's about experiencing true risk and adventure so you don't have to live in fear for the rest of your life.

2. Traveling helps you encounter compassion

In your youth, you will make choices that will define you. The disciplines you begin now will be with you for the rest of your life.

Traveling will change you like little else can. It will put you in places that will force you to care for issues that are bigger than you.

If you go to southeast Asia, you may encounter the slave trade. If eastern Europe, you may see the effects of genocide and religious persecution. If Haiti, you'll witness the the ugly side Western paternalism.

Your heart will break.

You will begin to understand that the world is both a big and small place. You will have a new-found respect for the pain and suffering that over half of the world takes for granted on a daily basis.

And you will feel more connected to your fellow human beings in a deep and lasting way. You will learn to care.

3. Traveling allows you to get some culture

While you're still young, you should get cultured. Get to know the world and the magnificent people that fill it. There's nothing quite like walking alongside the Colosseum or seeing Michelangelo's David in person.

I can describe the city of San Juan and its amazing beaches and historic sites to you, but you really have to see it for yourself to experience it. You can read all the books in the world about the Great Wall of China or The Louvre, but being there is a different story.

The world is a stunning place, full of outstanding works of art. See it. Do this while you're still young. Do not squander the time. You will never have it again.

You have a crucial opportunity to invest in the next season of your life now. Whatever you sow, you will eventually reap. Please. For your sake, do this. Because you won't always be young. And life won't always be just about you.

So travel. Experience the world for all it's worth. Become a person of culture, adventure, and compassion.

"What if I'm not young?"

Travel, anyway. It may not be easy to do, but find a way to get out of your comfort zone. It's really never too late.

But if you haven't gotten sucked into the routine of life yet, I implore you ��" travel. It will never be easier than it is right now for you to do that which really matters.
Thursday, May 09, 2013
let's cook: bicol express
too bad i wasn't able to take a picture of dinner last night ~ bicol express. it didn't really look appetizing in pictures as it didn't have any vibrant colors nor did it have any interesting ingredient. it was, however, delicious!
i'm not a fan of spicy food but the husband requested for bicol express so online i went for easy recipes and off to the market for ingredients. it was my first time to do bicol express and according to the husband, "hmmsharap!" (while chewing). i must say, it did taste good! the pork was veeery tender and the spiciness of the dish was just right. maanghang siya, but tolerable for people with low threshold for spicy food.
how to: *saute pork in ginger, onion and garlic. add bagoong. add gata (and water if it's too thick). after it boils, add baguio beans then chili fingers. season to taste. in my case, it wasn't spicy enough so i added cayenne pepper. make sure everything's cooked and adjust the thickness of the sauce and spiciness of the dish to your liking. voila! bicol express!
*instead of directly sauteing, i cook pork in salted water, wait for the water to dry out and the pork oils to come out. if not enough oil, i add cooking oil. i then put pork to one side of the pan while i saute ginger, onion and garlic. once sauteed, i then stir the pork back on the pan.*
side story: i didn't know chili fingers (siling pangsigang) could burn skin. i thought only those hotter chilis (like those i see in man vs food) could do so. for some reason (i really don't know what i did wrong), i 'burned' my left hand handling the sili. long after i washed them, i felt my hand itch. soon after, i felt a burning sensation. it felt hot! i had to keep my hand submerged under water for 30 mins or so just to relieve it. the pain went away after more than an hour. whew.